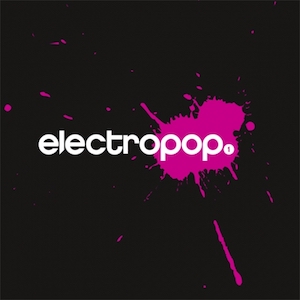 Release date: 31.10.2008
Format: Compilation CD (sold out!)
Catalogue-No.: CRCD 0014
Songs: 13

Tracks:
01. Bobby "So Many Scars (Dynamikk's Extended Remix)"
02. Eloquent "Carte Blanche (People Theatre's Grande Affaire Extended Mix)"
03. Jacques C "A Moral Life (Extended Emmon Vocal Mix)"
04. Lowe "A 1000 Miles (Extended Version)"
05. Mars TV "Frantic (Extended Version)"
06. Matinee Club "Jane Falls Down (Extended Mix)"
07. Nun "Nemo (Club Edit)"
08. Parralox "Sharper Than A Knife (Electropop Version)"
09. Seize "Craving (Press The Mushroom Mix)"
10. The Garland Cult "All Good Things (PT's Extended Capture Mix)"
11. The Mobile Homes "Close (Extended 44 Mix)"
12. Thermostatic "Tonight (Nostalgia Mix)"
13. Universal Poplab "Don't Believe The Hype (Sceptic Mix)"